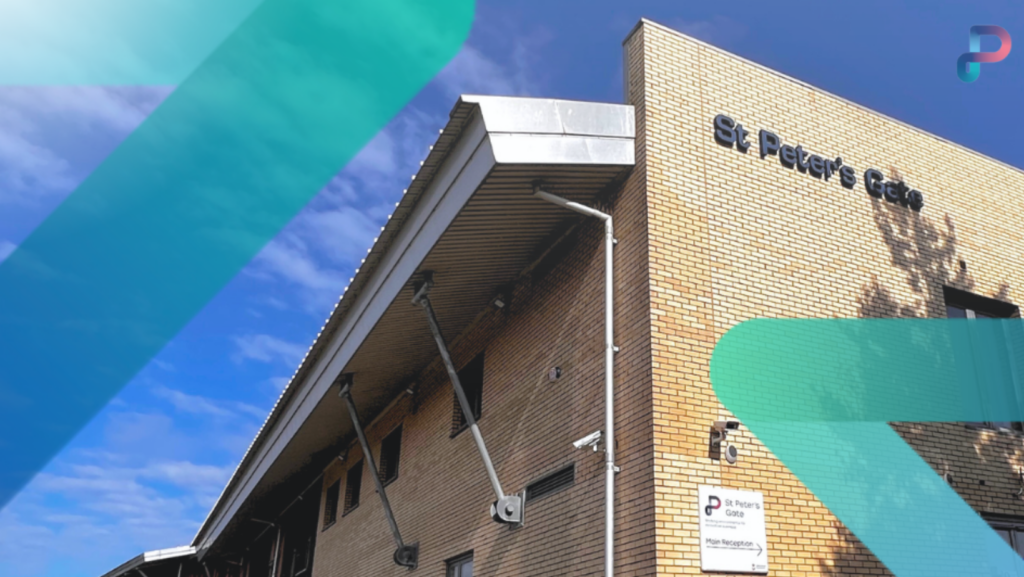 We've all been there – no matter what you do, you just can't think through a problem. When the obstacles seem insurmountable, it's often said that a good walk can clear your head and give you clarity. At St Peter's Gate, we've been exploring the benefit of taking a break, getting some fresh air, and getting a new perspective.
Overlooking the banks of the River Wear, we've always known that St Peter's Gate has an amazing and inspiring view. The offices facing out onto the river are hot commodities which are pounced on the moment they become available. Indeed, our new event space in the building makes the most of the view with bay windows which attendees can gaze out of. However, why look from afar when you can explore?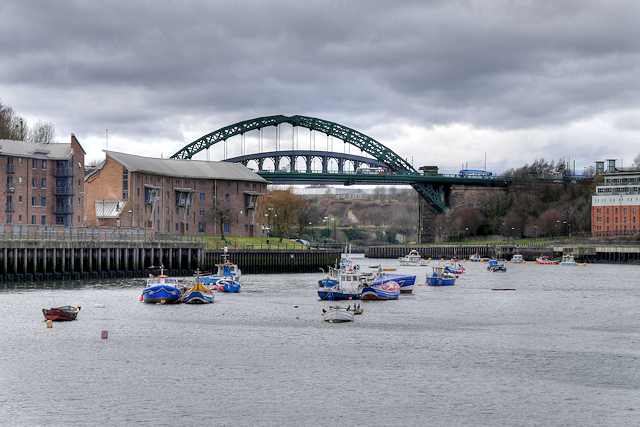 After walking out of the business centre's reception, you can be at the riverside in less than two minutes. From there, heading eastward towards the mouth of the Wear, you might be surprised at what you find. Rounding the corner past the University of Sunderland's St Peter's Campus (and avoiding the temptation to nip into the café for a snack) and you can suddenly see the river open up in front of you. Ahead is the current site of the National Glass Centre, still a vision of bold architecture as it winds down its operations. Across the river is the Port of Sunderland, often with large tankers moored.
It's not all aspiring architecture and hulking hulls – there's wildlife in abundance here too. A variety of seabirds can be seen feeding from the river and perching themselves from the buoys. Dolphins have been known to frolic around near the site of the National Glass Centre on warm summer days which is an amazing sight to see on a lunch break.
Further down the river you'll encounter Sunderland Marina, a hub of activity with its cafes, walkers and seacraft. There's always something to see here, from the lifeboat crews practicing their drills to the clouds rolling in off the horizon.
From the Marina you're only a short hop away from the Roker seafront. Feeling hungry after your walk? There's Fausto Coffee serving up pizza, flat bread and sweet treats. Want to keep it traditional? Sue's Café will serve you up some fish and chips to enjoy, all in sight of Roker Pier as it stretches into the North Sea.
From here, the path you've taken connects to the England Coast Path, stretching past South Shields, Whitley Bay and all the way up to boarder town Berwick-upon-Tweed. Now, that's a bit too ambitious of a walk for our lunchtime break. However, knowing that you're connected to all these places, following a historic route trod throughout the history of England as its coast is battered by every type of weather imaginable over the years will surely free your mind from whatever clutter you felt in the office. You'll return to your desk with fresh ideas, a new outlook and, perhaps, a new appreciation of the surrounding area.
About St Peter's Gate:
Are you looking for a prime location to set up or expand your business in Sunderland? Look no further than St Peter's Gate Business Centre, a modern and spacious facility that offers a range of benefits for entrepreneurs and professionals.
St Peter's Gate Business Centre is located in the heart of Sunderland's vibrant riverside area, close to the iconic St Peter's Church and the University of Sunderland. The centre is easily accessible by public transport, with St Peter's Metro station and several bus stops nearby. There is also ample parking space for visitors and staff.
The centre provides high-quality office space, meeting rooms, conference facilities, and co-working areas, all equipped with the latest technology and amenities. You can choose from flexible and affordable packages that suit your needs and budget. Whether you need a private office for a day, a shared desk for a month, or a permanent base for your business, St Peter's Gate Business Centre has you covered.